Our Approach
Apiary Studio is a landscape architecture firm devoted to the creation of meaningful, spirited landscapes. We strive to develop beautiful spaces through meticulous craftsmanship, conscientious use of diverse and uncommon plant species, and innovative construction materials. Apiary Studio believes in the power of collaboration with our clients and project partners to achieve optimal design solutions that improve people's lives and enrich their daily experiences. We pride ourselves on being nimble and adaptable, and take equal enjoyment in design development for large scale projects as we do with field work for smaller design-build applications.
Our Team
Led by Hans Hesselein, Apiary Studio is a landscape architecture firm based in Philadelphia, PA, established in 2015. We provide the full suite of landscape architectural services from site inventory & analysis, schematic design, visualization and rendering, construction documentation and administration as well as master planning and horticultural consulting. We believe in the principles of value-based design that improves the physical environment and contributes to the greater culture around us. We also have an ongoing research project in the form of a small urban nursery in Philadelphia that grows underutilized native and urban-adaptive plant material. We are specialists in successive planting design and thoughtful small-scale design-build landscape projects.
Hans Hesselein, Principal
Possessing hands-on knowledge of construction, landscape installation, and nursery production, Hans's design sensibilities are rooted in the physical experience of working directly with plants and materials. Hans holds a Bachelor of Landscape Architecture from North Carolina State University, and has spent time working internationally in Germany as well as at several New York City landscape architecture firms. He previously served as Executive Director of the Gowanus Canal Conservancy in Brooklyn, NY, where he was responsible for developing and managing green infrastructure projects, watershed planning initiatives, and volunteer stewardship programs. Hans is an adjunct professor at Jefferson University, where he teaches two courses on the history of Landscape Architecture.
Martha Keen, Horticulture Manager
Martha is responsible for Apiary Studio's planting plan designs and nursery production, and leads the company's garden installation and maintenance work. She is a graduate of the Professional Gardener Program at Longwood Gardens in Kennett Square, PA, and holds a BA in Liberal Arts St. John's College in Santa Fe, NM. Previously, Martha worked at Prospect Park Alliance in Brooklyn, NY for the Design and Construction department, a formative and beloved experience. For four years, she was the landscape manager and rosarian at Germantown's Wyck Historic House, where she started a cooperative community farm and helped to steer the fundraising and restoration of the boxwood parterres of the oldest rose garden in the United States. Martha writes and lectures frequently about historic women in horticulture.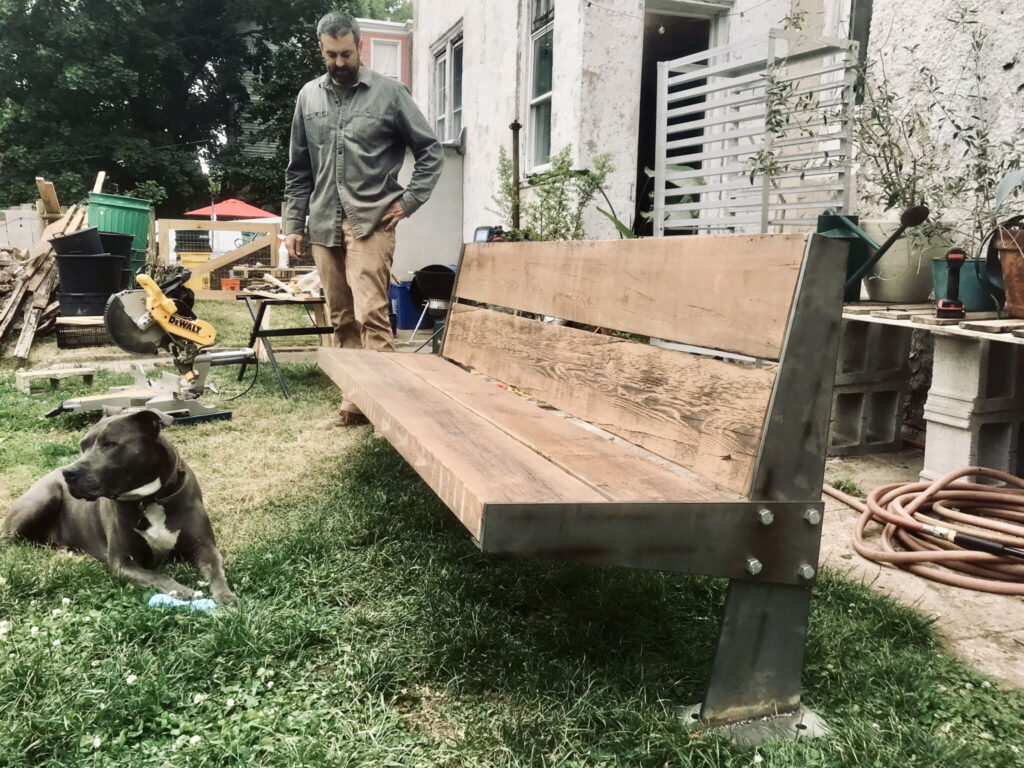 Client List
Gowanus Canal Conservancy

Pleasant Run Nursery

Lutheran Settlement House

New Kensington Community Development Corporation

South Kensington Community Partners

Vare-Washington School

Horatio B Hackett School

W.B. Saul High School

Fox Chase Farm

Impact Services Corporation

The Nature Conservancy

Clinton Housing Development Company

The City of Philadelphia